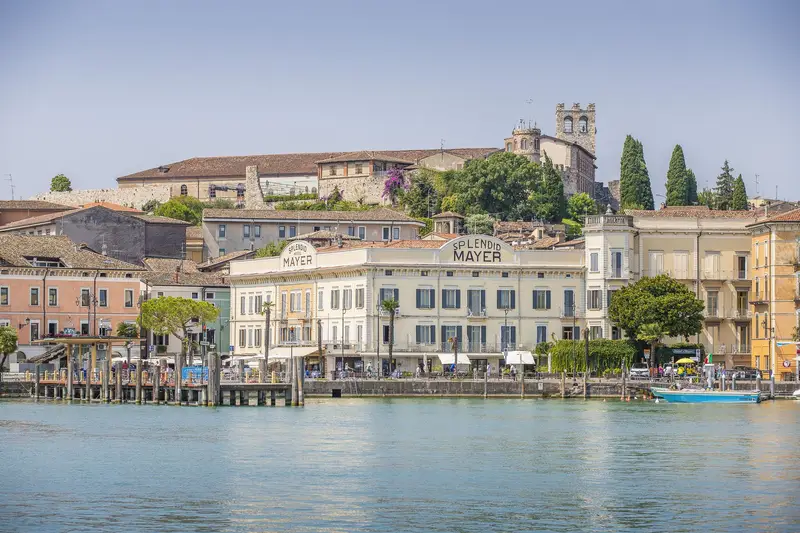 Our location
In the historic town centre of Desenzano
The Hotel Mayer & Splendid is located on the shore of Lake Garda, in the very heart of the Desenzano pedestrian centre, in front of the departure point of the tourist boats that can take you to all the places by the lake. It is also convenient both for the railway station, which you can get to in 10 minutes on foot, and for the bus station, which is 100 metres from the hotel.
Hotel Mayer & Splendid
Piazza Matteotti 40, Desenzano Del Garda (BS)
Open the map
How to reach us
From the A4 motorway, exit at Desenzano, follow the signs for "Desenzano - Lago di Garda", then for "Centro-Porto Turistico". Set lungolago Cesare Battisti on the navigator, where the road becomes the ZTL (limited traffic zone) area (transit is always allowed for our guests). The hotel is on the right, opposite the boarding point of the tourist boats.
Hotel Mayer & Splendid
Piazza Matteotti 40 - Desenzano Del Garda (BS)
Hotel Mayer & Splendid
- VAT 03204950988